Ghost Hunter [Recommended 15+ years] Mystery Box (français)
$15.00

AUD
Approx $11.03
USD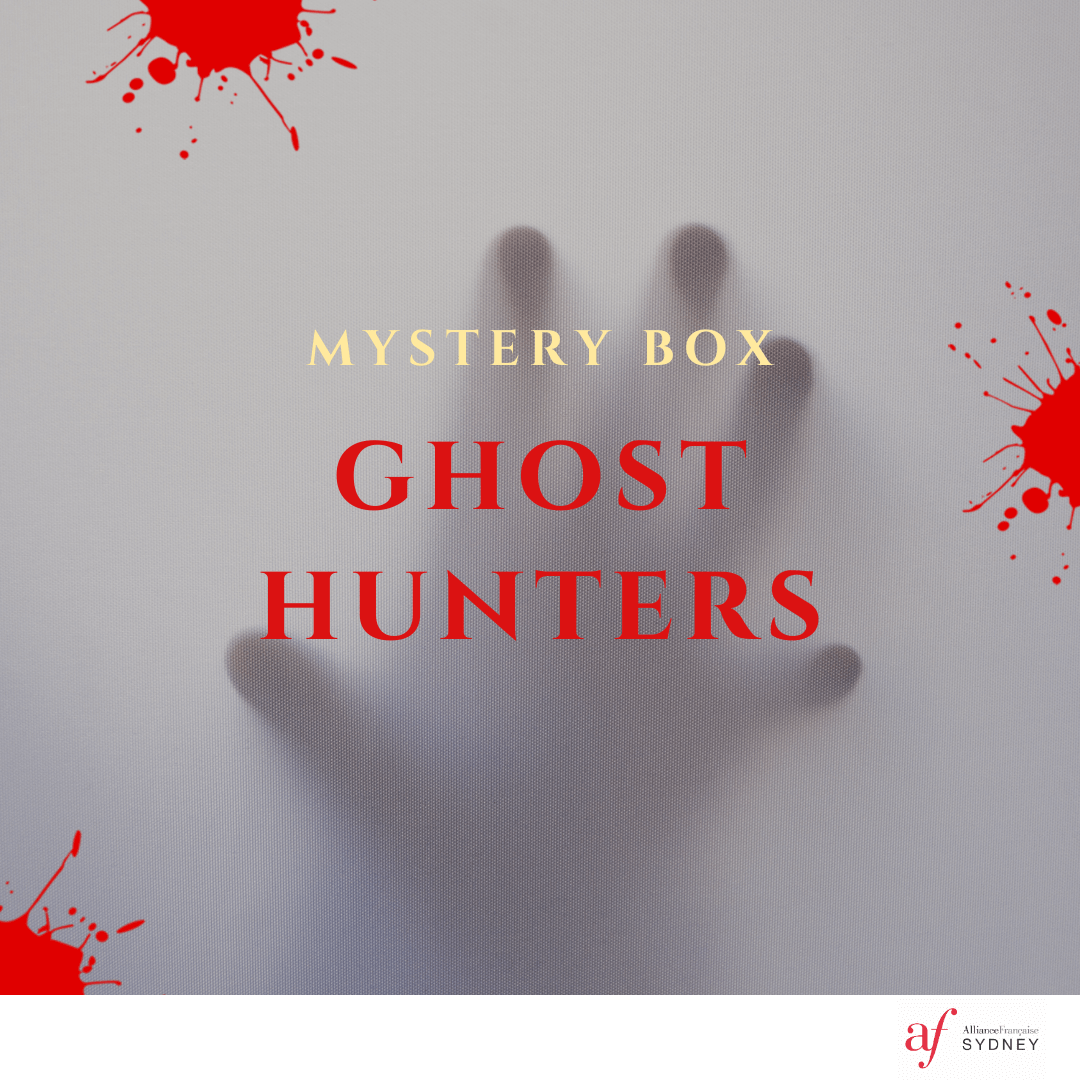 ​Chasseur de fantômes (Recommended 15+: Mature themes)
Il se passe des phénomènes étranges au 190 Victoria Street. En effet, il paraît que cette vieille demeure est hantée par un de ses anciens habitants! Certains racontent que cette âme perdue serait coincée dans le monde des vivants depuis sa mort tragique, et qu'elle nécessite une aide extérieure pour s'en libérer. Saurez-vous épauler le célèbre chasseur de fantômes Ernest Salinger dans sa quête de la vérité ? Découvrez qui parmi les habitants du 190 Victoria Street, hante ce lieu.
Ghost Hunter (Recommended 15+: Mature themes)
There is some paranormal activity going on at 190 Victoria Street. Indeed, it seems that this old house is haunted by one of its former inhabitants! Some claim that this lost spirit is stuck in the world of the living since its tragic death and needs exterior help to be set free itself. Will you be able to give a hand to the famous ghost hunter Ernest Salinger in his pursuit of the truth? Discover which of the inhabitants of 190 Victoria Street still haunts this place.
​