Murder at the fashion school [Recommended 15+ years] Mystery Box (English)
$15.00

AUD
Approx $10.83
USD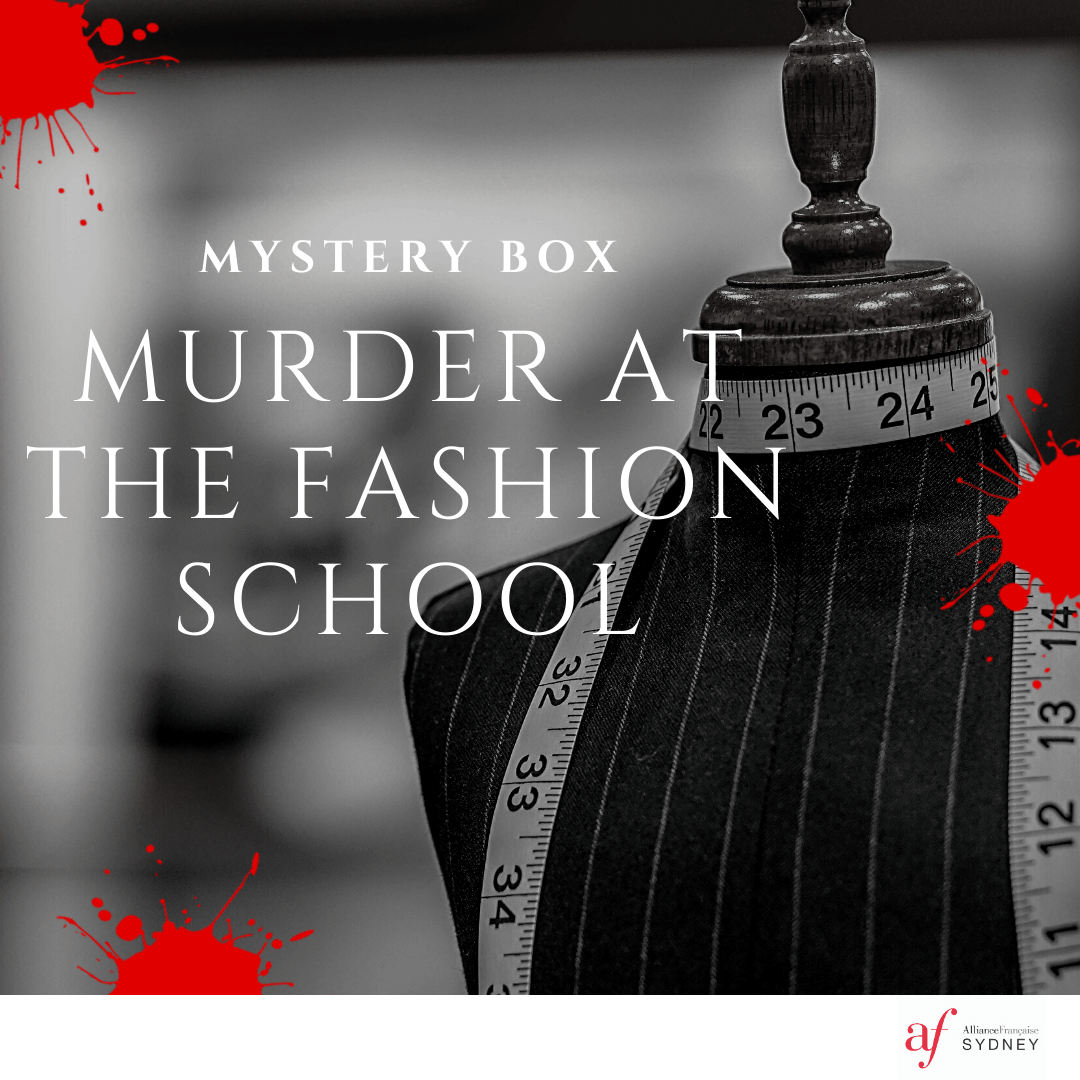 ​ Meurtre à l'école de Mode (Recommended 15+: Mature themes)
Leena, Olivia, et Christy sont étudiantes en école de mode. C'est un environnement sauvage avec un haut niveau de compétition causé par un concours dont Leena sort grande gagnante. Soixante ans après le drame, son amie Alice vous invite à résoudre ce crime!
Murder at the Fashion School (Recommended 15+: Mature themes)
Leena, Olivia, and Christy are students in a fashion school where a major competition breeds a dog-eat-dog atmosphere. Sixty years after the drama surrounding Leena's great win, her friend Alice invites you to solve the crime!