Petits Loustics 1 Cahier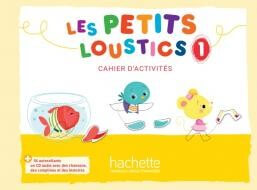 This product can't be ordered online.
Contact us to order it.
Product Code: Petits Loustics 1 Cahier

Use this link to order your book with Intext and enjoy the 20% discount offered to AF students.
Order your book and receive it at home :
https://languageint.com.au/product/11274
.
Enter the code "
AF-SYD
" at the check-out to get a Postage Free Voucher.